Miscellaneous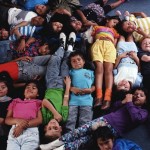 Some additional materials or information:
Articles Available on This Site:
Guide to Generic and Trade Names (pdf)
Leslie E. Packer, PhD
A chart to help you convert trade names to generic names; updated February 2009
Questions to Ask About Medications (pdf)
Leslie E. Packer, PhD, (1999, revised 2009)
Guide to Special Education Acronyms and Terms (pdf)
Leslie E. Packer, PhD, 1998
Cautionary Notes on Heat-Related Illness
NYS Commission on Quality of Care and Advocacy for Persons with Disabilities, 2006
If your child is on psychotropic medication, read this!
Also of Note:
Privacy Policy
The privacy policy for this web site. Last updated May, 2011.
Reprint Policy
While you are welcome to print out and share original materials with your family, friends, or child's teachers, please read my policy before attempting to use materials from this site elsewhere as I do not permit my work to be reproduced on other web sites or for commercial purposes.
Awards
Awards this web site has won over the years.