Mood Disorders (Depression and Bipolar Disorder)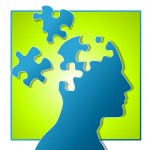 Variability in emotions and mood are part of life. But is there ever a time when a person is "too sad" for "too long" or when their apparent "good" mood seems out of proportion to their life and unrealistic? How is a parent or family member to know when variability in mood is not just "normal" and may represent a condition that needs to be addressed or treated in a child or family member?
Does "mean as a snake" irritability indicate depression — or could it indicate mania — or both? And is that teenage girl just being very giggly or could she be starting a manic episode?
Articles Available on This Site:
Depression (pdf)
NIMH, 2007
Overview of depression, its symptoms, diagnosis and treatment, and resources
Depression in the United States Household Population, 2005–2006 (pdf)
National Center for Health Statistics Data Brief, September 2008
Statistics compiled by Laura A. Pratt, Ph.D., and Debra J. Brody, M.P.H.
What to Do When a Friend is Depressed (pdf)
NIMH, 2001
Information for adolescents
Depression Relapse Less Likely Among Teens Who Receive CBT After Medication Therapy
NIMH, 2008
Depression and Dysthymia
Leslie E. Packer, PhD 2004 (last updated January 2009)
Some quick facts on depression with a mnemonic, and a definition of dysthymia
Bipolar Disorder in Children and Teens (Easy to Read) (pdf)
NIMH, 2008
8-page overview of symptoms, diagnosis and treatment, and other helpful information for parents
Bipolar Disorder: Diagnostic confusion and concerning findings in youth
Leslie E. Packer, PhD (last updated July 2010)
Overview of different types of mood episodes, subtypes of Bipolar Disorder, and some troubling statistics for youth with Bipolar Disorder