Anxiety Disorders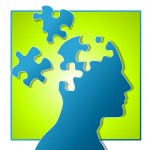 Anxiety Disorders are the most common "mental illness" in the U.S., and are associated with increased rates of substance abuse and depression. Children with anxiety disorders have high rates of chronic medical conditions such as asthma and allergies. Children with anxiety plus a chronic medical problem have higher rates of functional impairment and emotional problems, more somatic complaints, and are associated with higher levels of caregiver stress.
Did you know that:
Separation Anxiety Disorder in children may be a strong risk factor for panic disorder and depression in adulthood.
Anxiety disorders are relatively common in children and teens with Bipolar Disorder and usually emerge before Bipolar Disorder. If anxiety disorders are present, they may impact the onset, treatment, and course of Bipolar Disorder.
Almost 30% of youth with autism spectrum disorders also meet diagnostic criteria for social anxiety disorder (social phobia).
Long-term studies on elective mutism suggest that this childhood-onset anxiety disorder may be a precursor of adult social phobia.
Articles Available on This Site:
An Overview of Anxiety Disorders (pdf)
NIMH, 2007. NIH Publication No. 06-3879
Generalized Anxiety Disorder (pdf)
NIMH, 2007. NI H Publication No. 07-4677
Panic Disorder (pdf)
NIMH, 2008. NIH publication no. 08-4679
Social Phobia (Social Anxiety Disorder) (pdf)
NIMH, 2007. NIH Publication No. 07-4678
Post-Traumatic Stress Disorder (pdf)
NIMH, 2008. NIH Publication No. TR–08–6388
Relax!
Leslie E. Packer, PhD (2001)
A simple breathing-based relaxation technique