Disorders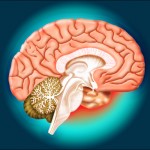 Use the menu below to get to the disorder or condition you want to learn more about.
The "rule of thumb" is that if the child has one disorder, they probably have symptoms of at least one other disorder as well.  Knowing what else to look for or be curious about is helpful, particularly since it may not be the individual's diagnosed condition that poses their major challenge to successful functioning but the associated or co-morbid conditions that no one ever diagnosed or mentioned to you.  Keep in mind that different disorders emerge at different ages, and a child who has one diagnosis at age 5 may develop symptoms of other disorders in subsequent years or in adolescence.
Disorders Covered on This Site:
ANXIETY DISORDERS
Non-OCD anxiety disorders such as Panic Disorder, Generalized Anxiety Disorder
ATTENTION DEFICIT HYPERACTIVITY DISORDER
ADHD is one of the most common — and most impactful — disorders in children.
AUTISM SPECTRUM DISORDER
An overview of Asperger's Disorder and nonverbal learning disability
EXECUTIVE DYSFUNCTION
Know someone who seems "terminally disorganized," or who has trouble planning, completing projects, and managing their time? Or maybe they cannot follow multiple-step directions? Learn about the executive functions, and their counterpart, Executive Dysfunction.
MOOD DISORDERS
Mood disorders such as depression and Bipolar Disorder pose health and safety issues as well as academic and behavioral issues.
OBSESSIVE-COMPULSIVE DISORDER
Intrusive thoughts and/or ritualized behaviors can be seriously impairing in children and adults.
P.A.N.D.A.S.
Acute-onset tics or obsessive-compulsive symptoms or dramatic flare-ups — could they be due to infections?
"RAGE ATTACKS" OR "STORMS"
Know someone with explosive behavior that seems totally out of character? "Rage attacks," "storms," or "meltdowns" could be caused by a number of different problems.
SENSORY DEFENSIVENESS OR DYSREGULATION
Sensory integration is a maturational process, but abnormal integration or delay might lead to behavioral and emotional symptoms.
SLEEP DISORDERS
Sleep problems are a common but often overlooked source of school and behavior problems.
Learn some practical tips for getting a better night's sleep.
TOURETTE'S SYNDROME
An extensive primer on tics and Tourette's, with articles on treatment, poetry and creative writing, and resource listings.